Introduction
Welcome to the Friern Barnet Photo Archive
The Friern Barnet Photo Archive contains 11188 pictures of this area for you to browse.
Many are images from a bygone age; some are images from present times. New images are always welcome. Images can be viewed by year, by album, by group, or by contributor, or you can use the simple search at the top of this page.
When viewing the pictures you can leave your own comments using the form at the foot of each page (please ensure that you fill in all relevant portions of the comments page; it would be appreciated if comments are left with at least a forename....anonymous comments may not be published, and abusive ones most certainly will not be published). In this way we hope to build up an extensive collection of information, reminiscences and anecdotes, and make any corrections necessary. There are 3609 comments on the site at present.
You are also able to make your own album of the images here and make this publically available if you wish.
If you have any suggestions or would like to post a photograph here, please email to
info@friern-barnet.com
.
Latest Picture
Friern Hospital
Friern Hospital "asylum key" in use until hospital closure in 1992. Photo taken 2021.
11188 Pictures | 3609 Comments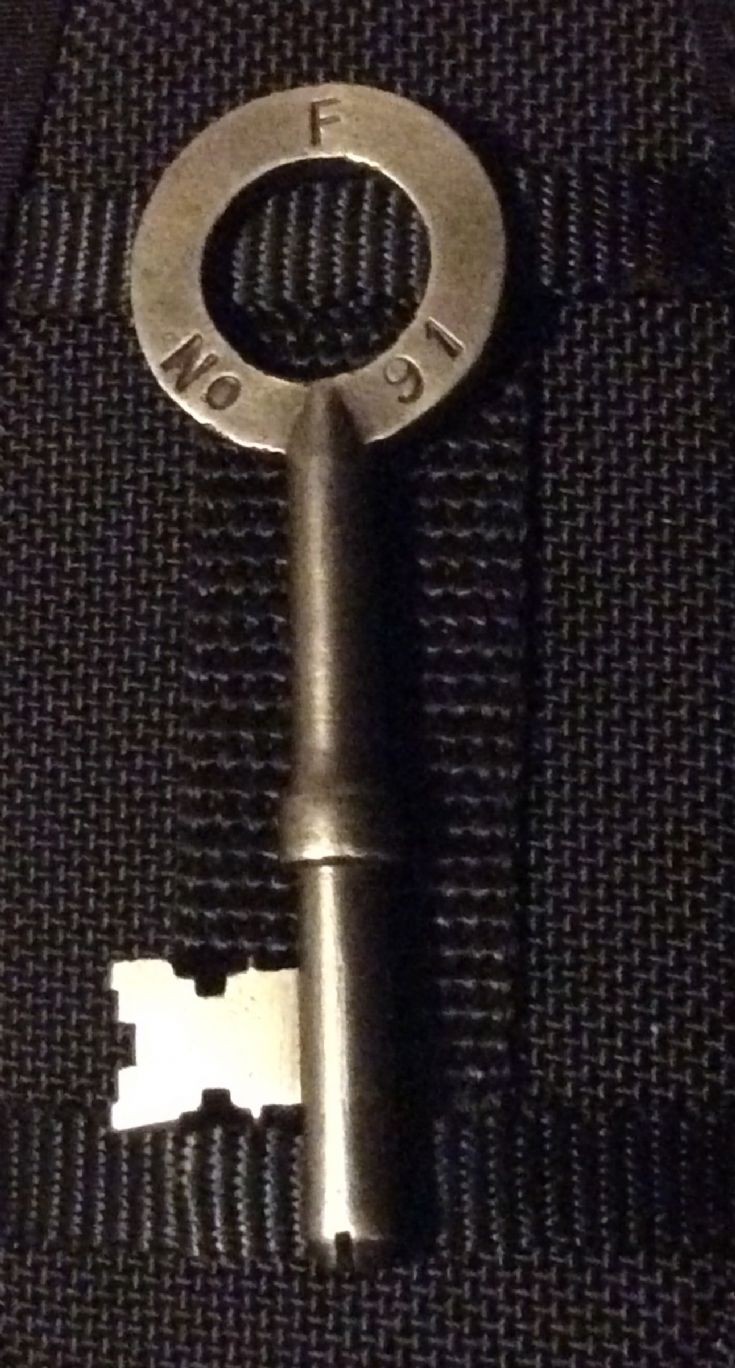 LATEST NEWS:
VISIT OUR MAIN WEBSITE
08 October 2018
FOR LOTS OF INFORMATION ON FRIERN BARNET, NEW SOUTHGATE, NORTH FINCHLEY AND WHETSTONE VISIT OUR MAIN WEBSITE: www.friern-barnethistory.org.uk. LONDON METROPOLITAN ARCHIVES HOLD RECORDS FOR FRIERN HOSPITAL. IF YOU ARE TRYING TO TRACE PATIENT RECORDS, PLEASE CONTACT THEM.