Sponsors of the Friern Barnet Photo Archive
Visit the Friern Barnet & District Local History Society Website
Latest Picture
High Road, Whetstone
Flyer from Meadow Residential outlining proposals for development of Barnet House, 1255 High Road. The plan calls for 230 homes, but only 110 parking spaces!
8404 Pictures | 1554 Comments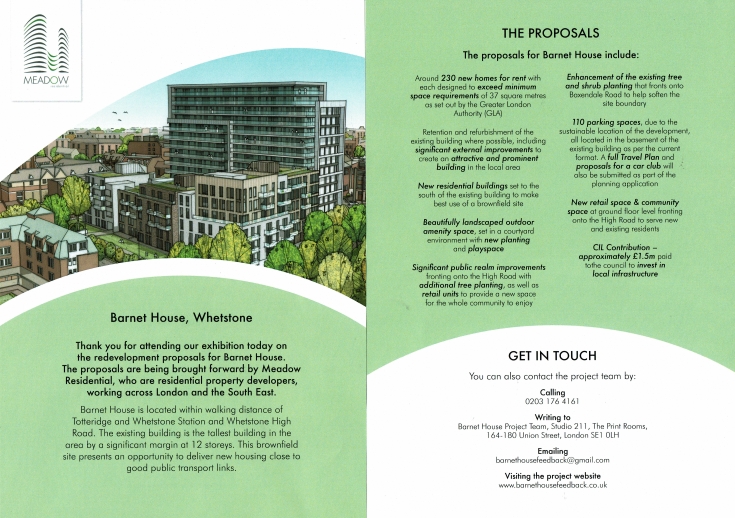 LATEST NEWS:
HISTORY OF WHETSTONE
22 December 2016
A new book traces the history of Whetstone, from the Ice Age to the present day. Written by two of our local historians, WHETSTONE REVEALED runs to 306 pages and has over 200 photographs, many of them previously unpublished. Price £14.99 plus £3 postage and packing. Ring 020 8368 8314 to order your copy.